Well, I totally forgot to take my camera to work yesterday so I lost out o
n the 12 on the 12
th
... but I thought Id make it up today and take 13 on the 13
th
... but..
Im
always a day
late and a photo short
hahaaa
. I took 12 instead of 13. After the melt down photo I was fe
eling sorta bad and decided 12 was enough.. plus one of my photos
didnt
turn out. It was a photo of the new book shelf for the scrapbook room, but hey everyone has seen a 5 shelf book shelf before right? yeah so.. without further excuses.. here is my 12 of 12 on the
mischievous
Friday the 13
th
!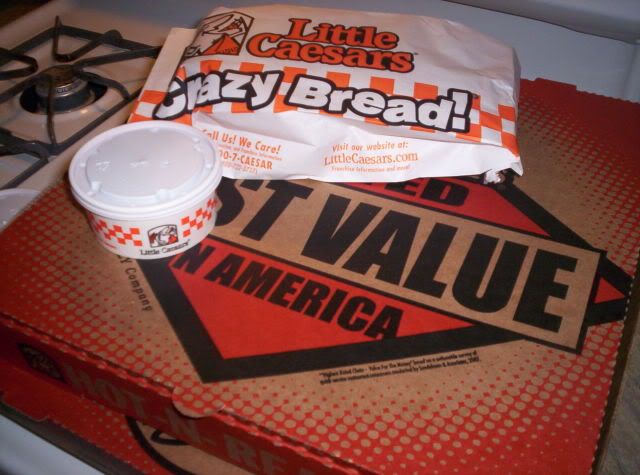 First off a lil something I whipped up for our Friday night movie party ;) haha
Movie we watched for our movie night.. Role Models-Funny, in an adult way! ;)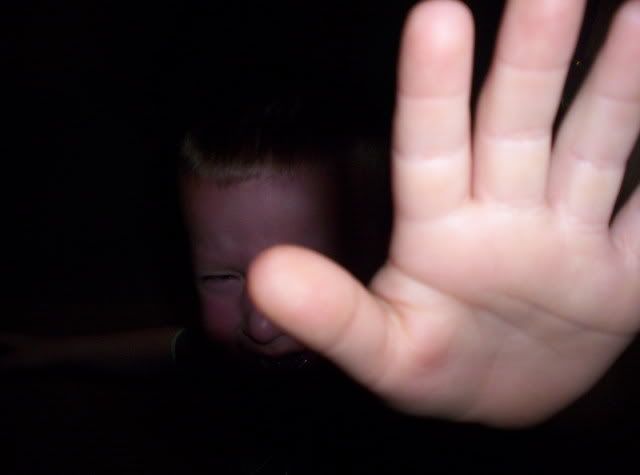 Hunter having a meltdown because he would have preferred to have Ronald McDonald cook this evening. hahaa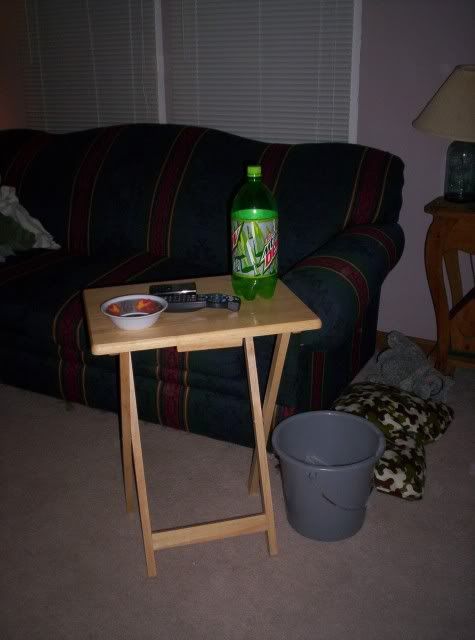 Can you tell someone in the house was home sick all day.. yeah Todd was.. We are thinking something he ate? We hope anyway!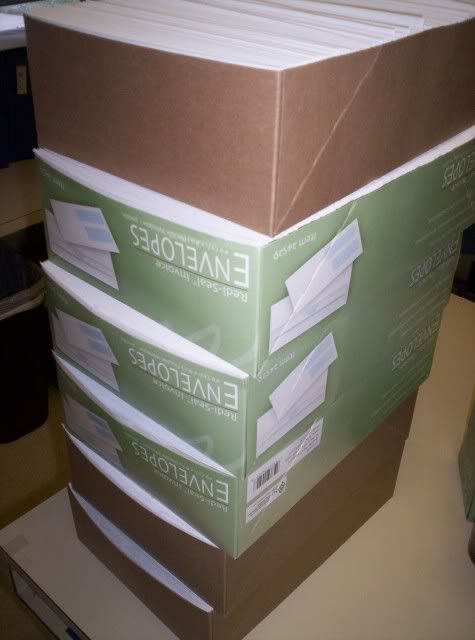 So happy to be done with invoicing at work.. you are looking at 1270 invoices that I printed, folded, stuffed and stamped...The company really is growing!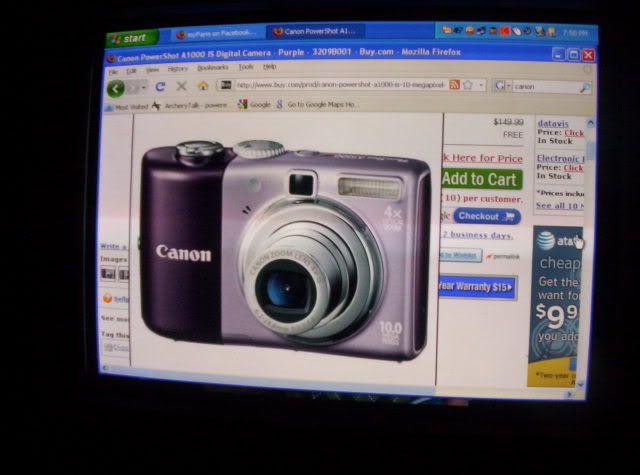 We took the leap and purchased a new digital camera tonight.. Im so excited.. coming next week!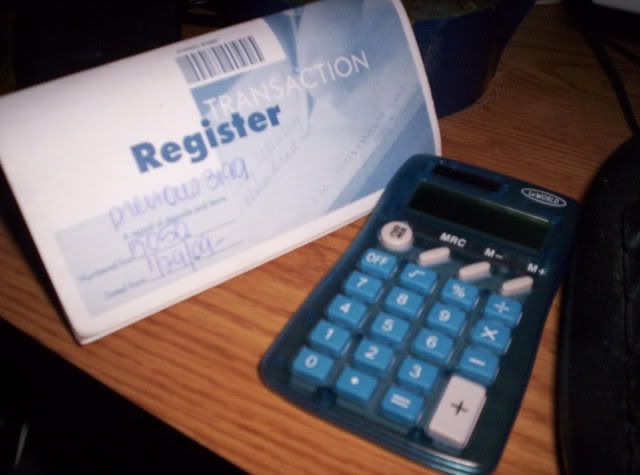 My weekly chore.. balancing the checkbook.. and figuring what we have left of the income tax return!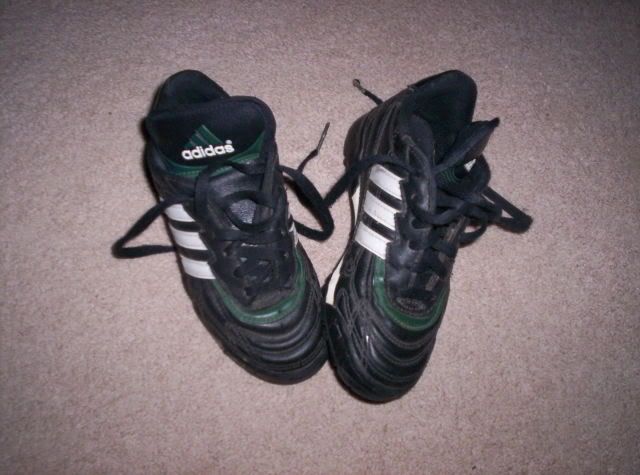 Soccer shoes.. YES, we signed Hunter up for soccer! Im so stinkin' excited!!! He is too!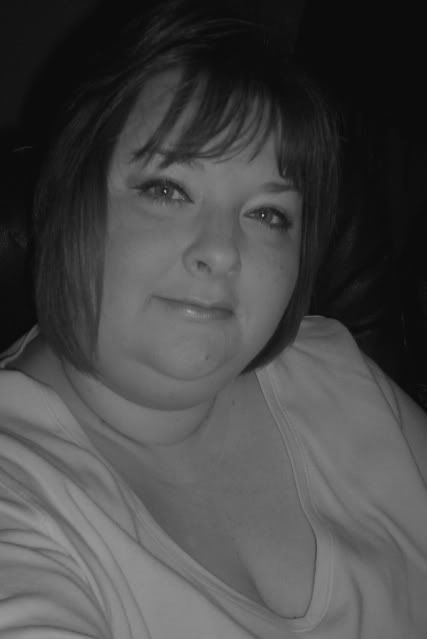 My self portrait.. Hunter liked the b/w one the best.. Future photog perhaps? We'll see .. haha!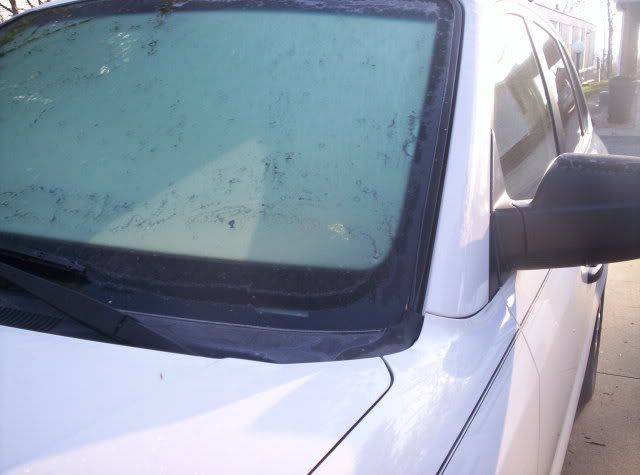 What is up with this weather?.. last weekend I was wearing capris.. this morning I was scraping ice off the windshield. Hopefully this is the last cold snap before spring arrives!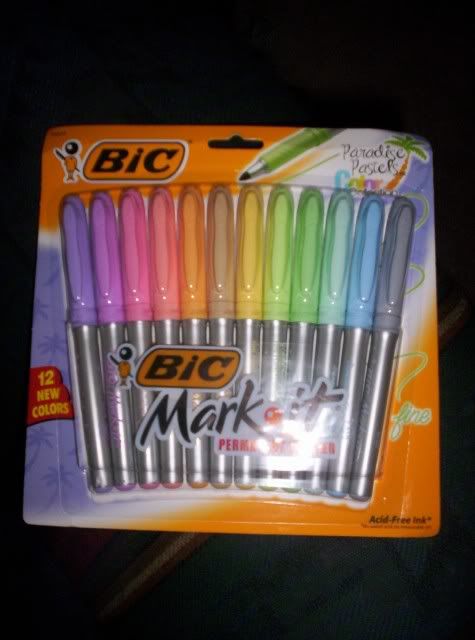 Im super happy to have found these springy looking markers last night. They are called Paradise Pastels, acid free so Im thinking I will so be using them with my stamps and coloring the cards and stuff.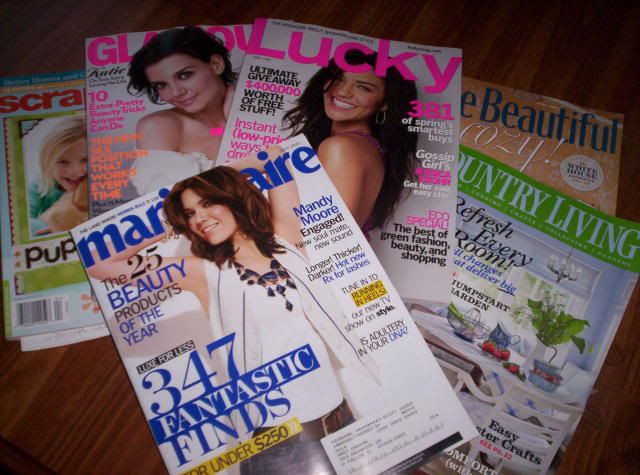 The pile of magazines I recieved this week that I still need to read... one at a time.. slowly but surely I'll get them read.. or at least the perfume samples smelled and pics seen. hahaa.

This is a wrap! Enjoy ;o)