hahaa... does anyone read this anyway?? For real. hahaa
Well this is the change. Me! I got my hair cut and styled and colored about a week and half ago. 12 inches gone!!! ... I started at 6, then said ok 3 more... then after the dying and highlighting and 4 hours later and upon my sister in laws urging... took 3 more off. hahaa ;) I really like the cut, although wish it were a bit shorter... I was chicken though.. a BIG chicken. So scared Todd would hate it. But good news is... he LOVES it!!! :) The color, I dont like as much. Supposedly its my natural or closest to it and added foiled highlights. Ive gotten used to it now.
Im starting to feel my age. Yeah-Pre-Menopausal. Ive been labeled. The good news is, Im doing pretty good health wise... just hormonal, which apparently normal with *pre-menopausal* women... LMAO. I think its just me. Moody as all get out. But hopefully that will pass soon!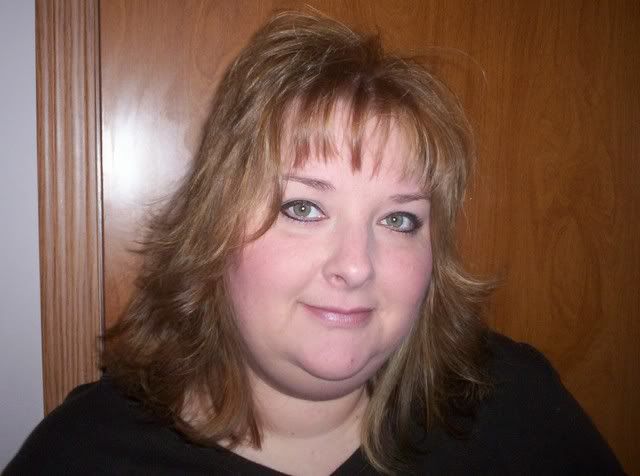 In other happy news.. I won $500 YAY!!! Our bank was doing a drawing that involved all the folks that had used their debit cards as credit during the holidays and they picked me. Woot Woot. I have spent $200 of it already in bills and taking the family to dinner and a movie. The other $300 Im going to hoard. And save. You never know what I may need. or want. Either way, its in a safe spot, just waiting to be used. but I will not give into temptation. hehee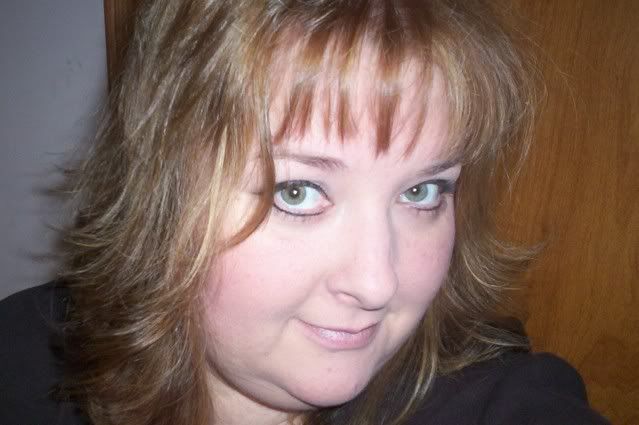 I guess thats it other than the boys turning 8-Justice and 3-Hunter. Here they are with their big brother Preston after a day at Chuck E. Cheeses! They had a huge party there, which was FUN, then they came home to brand new bikes.. bikes that look like MOTORCYCLES.. they LOVED them!!! Id say it was a great birthday for them despite the fact that it was so close to Christmas.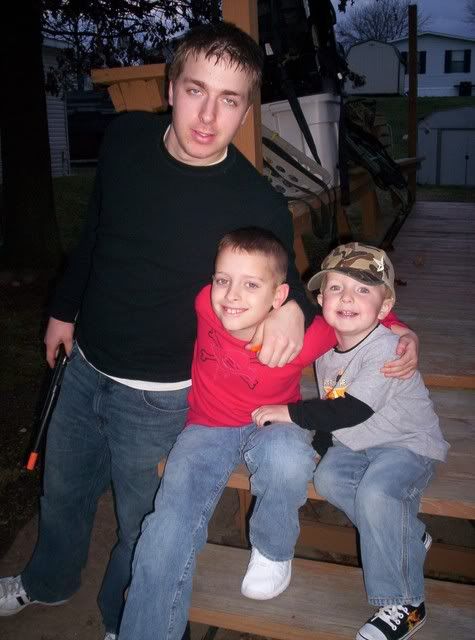 And Im scrapbooking again!! woot woot. Here is one of my favs recently! My niece Mariah posted this pic on her MySpace and allowed me to swipe it to scrap... I just love it, it speaks to me... inspired me.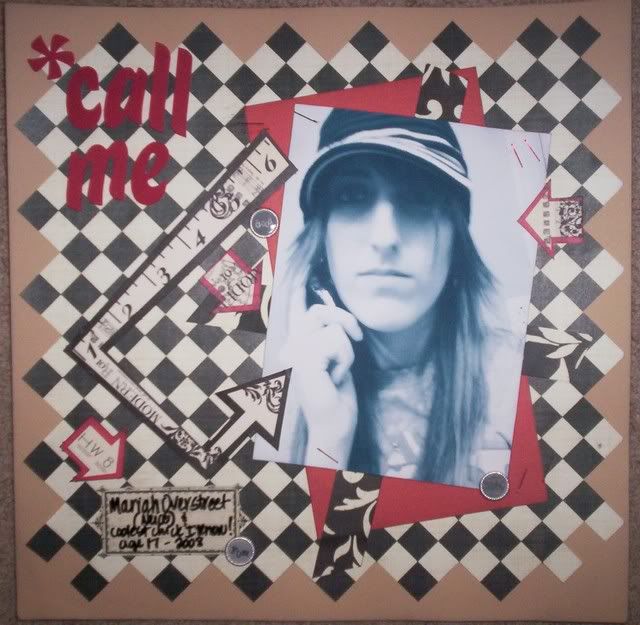 Happy Birthday Mariah, today is her 17th birthday... woot woot.. Love you girl!!! ;)